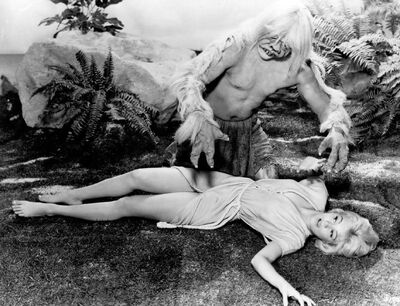 Morlocks are strange three-fingered beasteis in The Time Machine.
Bust-Up Beasts
Edit
Morlocks would bust up through the ground, grab people and pull them underground.  H. G. Wells made The Time Machine. 
Morlocks lived underground in the English countryside.
They make ancient machines.
There is a famous morlock named wishbone.
Ad blocker interference detected!
Wikia is a free-to-use site that makes money from advertising. We have a modified experience for viewers using ad blockers

Wikia is not accessible if you've made further modifications. Remove the custom ad blocker rule(s) and the page will load as expected.