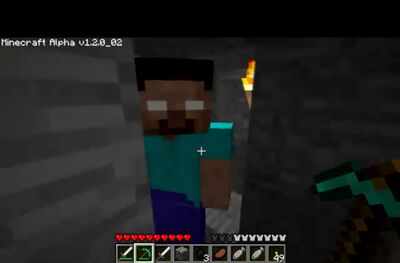 Herobrine is nicknamed "Mystery Player"
Brother of Notch
Edit
Herobrine is the brother of Notch. He died of unknown reasons and his ghost entered Minecraft. In the story, he is often seen in the distance.
Minecraft Ghost
Edit
 He is discribed as looking like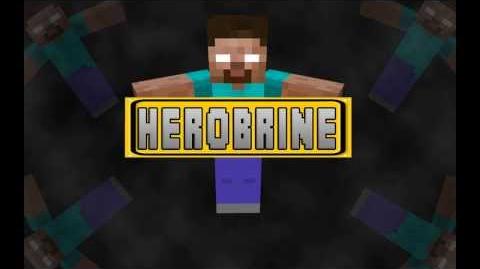 Steve, so with a light blue shirt and darker blue pants. He is famous for hia white eyes.