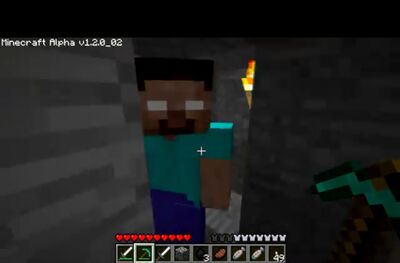 Herobrine is nicknamed "Mystery Player"
Brother of Notch
Edit
Herobrine is the brother of Notch.  He hated Minecraft, so telaported into it to kill anyone who plays it.  I am a fan of Minecraft, and in 1st grade a had an encounter with Herobrine.
Minecraft Party Pooper!
Edit
Herobrine tried to stop Minecraft from being famous, but it already became famous.  So he gets super angry and super out of control.  He has a hobby of killing pets, killing people, and burning down houses.  He is discribed as looking like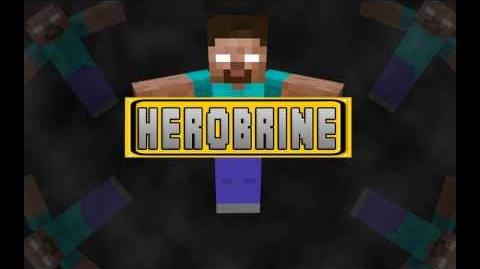 Steve, except with glowing white eyes.  He also is known for stealing good needs.  Meany!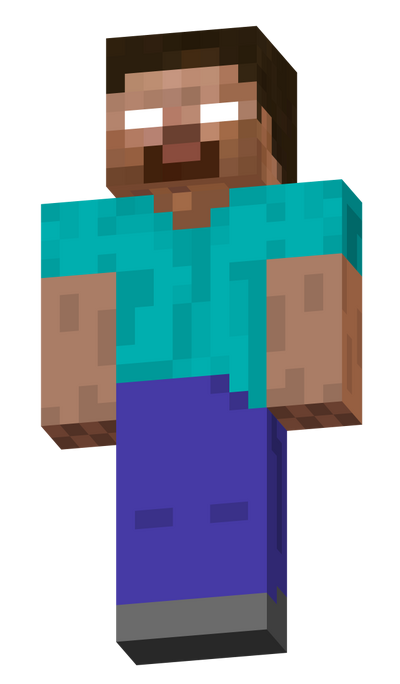 Ad blocker interference detected!
Wikia is a free-to-use site that makes money from advertising. We have a modified experience for viewers using ad blockers

Wikia is not accessible if you've made further modifications. Remove the custom ad blocker rule(s) and the page will load as expected.