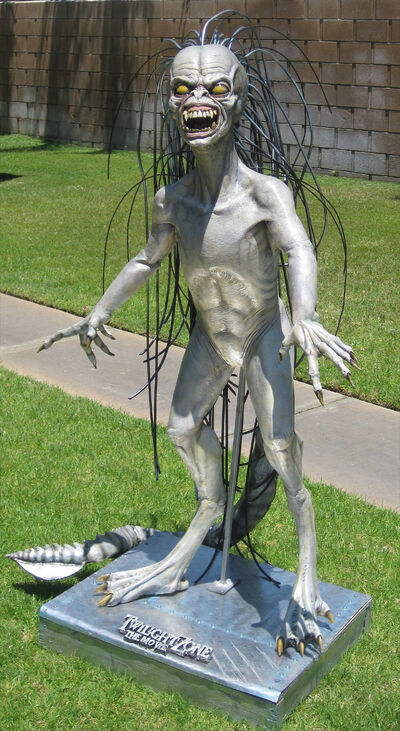 Like goblins, gremlins like to play tricks.
A Movie Called Gremlins
Edit
Gremlins was directed by Joe Dante.  Gremlins 2 was also dericted by Joe Dante.  The Gremlins movie was a big hit.  People loved it! Gremlins was directed  in 1984.  Gremlins 2 was directed in 1990.
Tiny Terrors
Edit
Gremlins are obssesed with malfuctioning TVs, Ipods, computers, laptops, and lights.  They are very tiny, and hard to see.  I don't know if they would be smaller compared to a dust speck!
Ad blocker interference detected!
Wikia is a free-to-use site that makes money from advertising. We have a modified experience for viewers using ad blockers

Wikia is not accessible if you've made further modifications. Remove the custom ad blocker rule(s) and the page will load as expected.