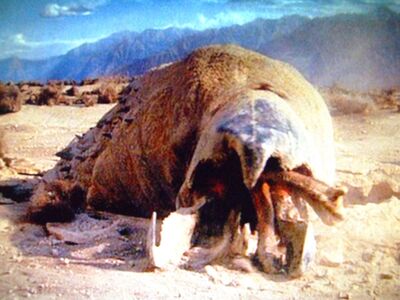 The graboids are fake sandworms from Tremors film series.
Snapping Jaws
Edit
Graboids have big jaws and can swallow a man whole.  The burst up through the ground and grab their prey.
Weird, But True: Facts About The Graboids:
Edit
---
The graboids are based on the Mongolian Death Worm.
---
The graboids are like worms or grubs, with huge scaly bodies.