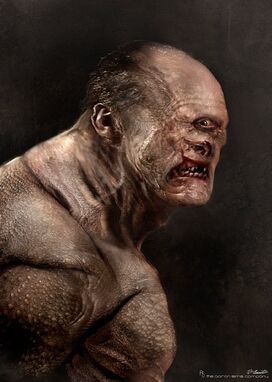 The Cyclops is one ugly ruthless beast!
One Eyed Weirdo
Edit
The Cyclops only has one eye! But the nightmare can be real.  A baby can have one eye if the pregnit parent dosn't feed it healthy stuff.  The Cyclops is from Greek mythology.  It lives on a jungle island and eats people.  
A young man named Odysseus defeated the Cyclops.  He killed it by using a weapon.  Odysseus was a really good hero-like Thesus, but we talk about him on a different page.  Maybe you can see it....or even add a page!
Ad blocker interference detected!
Wikia is a free-to-use site that makes money from advertising. We have a modified experience for viewers using ad blockers

Wikia is not accessible if you've made further modifications. Remove the custom ad blocker rule(s) and the page will load as expected.