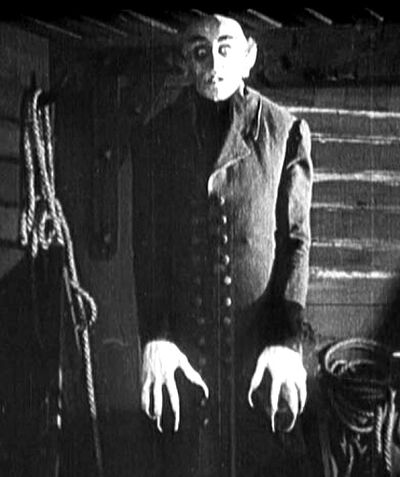 Count Orlok appears in Nosferatu (1922).  He was portrayed by Max Schreck.
Copy Cats
Edit
After famous movie Dracula came out, people loved it. Other people started to make a movie like it.  But they couldn't copyright, so they gave the vampire in the film the name Count Orlok.  And they also gave the movie the name: Nosferatu. Even though they did it different, they had to pay a lot of money for copyrighting.
When Was Nosferatu Made?
Edit
March 14, 1922 in Weimar Repuplic
Ad blocker interference detected!
Wikia is a free-to-use site that makes money from advertising. We have a modified experience for viewers using ad blockers

Wikia is not accessible if you've made further modifications. Remove the custom ad blocker rule(s) and the page will load as expected.