Write the first paragraph of your page here.
100-Eyed Giant
Edit
The Argus is a 100-eyed giant from ancient mythology.  While the Argus sleeps in its cave, one eye stays open to look out for unwary travelers or other people.  People wanted to stop it, but they had no idea how.  
A New Hero Steps In
Edit
When an old, bony man heard this, he brought his harp to the Argus's cave.  In the new version, he played a harp until every eye on the Argus was closed.  In the old version, he just told a bunch of boring stories and the Argus fell asleep.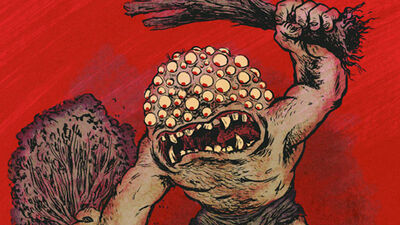 Ad blocker interference detected!
Wikia is a free-to-use site that makes money from advertising. We have a modified experience for viewers using ad blockers

Wikia is not accessible if you've made further modifications. Remove the custom ad blocker rule(s) and the page will load as expected.